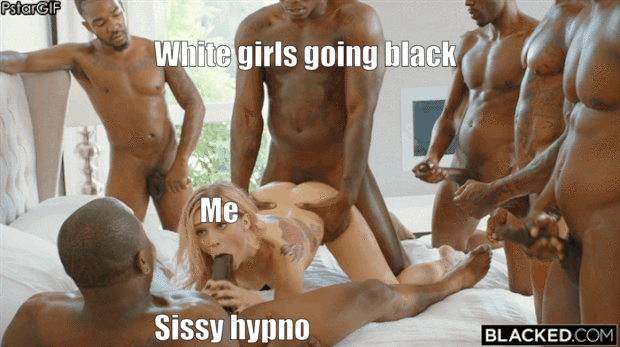 These stories are meant for people who are Adults. If you are not at least 18 years old, or are offended by erotic or sexual material, please do not read.
I post the entire story each time so that people do not ask me to send them the earlier parts each time. The story is a work in progress that sometimes changes in addition to being added to. If you like the story please let me know. Thanks, Lynne
* * * * *
Having started skiing on my arrival to school after growing up in the hot Arizona sun I instantly began to love it. Skiing led to snowboarding and snowboarding led me to Nichole.
I was riding at Snowbird one morning in January when I got on the lift with this woman who was on skis and from the look of her skis and her clothing I could tell she had been at it for years. I was on my board in my best boarding attire, sort of big, sort of baggy, sort of goodwill. We started to chat on the lift and the woman said she had been thinking about trying snowboarding after 35 years of skiing. I looked at her and couldn't believe she had been skiing that long. She looked in her early 30's at most. When I said this she laughed and said she was 42. She told me she lived in Santa Fe, NM but had grown up skiing in New England. She was in Salt Lake for business and always brought her skis since she loved the powder of Utah, and she had timed it just right because we had finally gotten some good snow after a very disappointing start to the season. In fact today we had 10 inches of fresh power and a light snow was still continuing. We chatted a little more, as she asked me what snowboarding was like, how long I had been doing it and if I thought she would pick it up.
At the end of the lift we parted company as she headed for the steep chutes and I the wide open cruising blue runs.
I was alone since I had set up my schedule to have one open day a week, just so I could ride. Unfortunately that meant I usually was by myself, but since I really didn't fit in too well at school anyway that was fine with me.
Near lunchtime I ran into Nichole again in the lift line. We decided to head up together again and chatted on the way up. She was rubbing her knees and complaining that too many years of bump skiing had taken a toll on her knees. She said she had already had three knee operations and the doctor was bugging her to have a forth, which she was avoiding. As we neared the top of the lift we decided to ski down together and grab some lunch, her treat. Being a broke college student this was welcome. I also didn't mind the idea of having someone to share the day with either.
We had lunch and spent the rest of the day together on the mountain. Nichole was a great skier and I could see that she kept herself in great shape. I enjoyed watching her ski, not only because her form was almost flawless, but also her form was also very enticing. Her well fitting ski pants, probably a size four, really showed off her toned legs and bottom. I fell more than once that day, as I was unable to keep my mind on the slope.
I had recently admitted to myself that I was a lesbian. I had never really been attracted to boys and had only had one boyfriend. He and I never did much more than kiss and I never had thought of doing more with him. Luckily for me I always had my religion to fall back on when if he wanted to do more. I was saving myself for him, as our parents were sure we would be married when I graduated school and he came back from mission. Little did they know that when I graduated school I was planning of moving out, coming out and kissing my boyfriend one more time, kissing him goodbye.
The more we spent the day together the more attracted to Nichole I became. We seemed to have a lot in common. A love of the outdoors, the fact that neither of us was involved with anyone, she had been divorced a few months before although she was vague on the reason way, saying only that she and her husband could no longer agree on certain things. As the end of the day neared Nichole suggested we have dinner together. She was willing to give me a ride back to Provo so I wouldn't have to take the bus and then we could go up to Salt Lake for dinner. The idea of a nice dinner out for a starving college student wetted my appetite. The other ideas I had made something else wet.
We got back to my dorm and I invited Nichole up to my apartment. I knew my roommates would be at the library, where they spent their afternoons before dinner, and I planned to get a quick shower and be out of there before they got back. I invited Nichole to wait in the living room while I quickly went to my room, got out of my boarding clothes and wrapped myself in a towel to head to the bathroom. As I came out of the bedroom I shared with Julie I saw Nichole staring out the window at the wonderful view of the mountains we had. She turned to me and asked if she could help herself to something out of the fridge to drink. I felt foolish for not having offered her something and detoured to the kitchenette to check what we had. I open the fridge kaçak iddaa and saw that as usual it wasn't much. Ice water, some juice and a couple of cans of pop were all we had. I offered her those choices and she said a pop would be fine. These were all on the bottom shelf so I had to squat down and retrieve it, holding my towel in place the whole time. I stood back up and walked over to her, very self conscious of how I looked, in a towel that was a little to short for total decency. She thanked me and turned back to the window.
As I was continued onto the bathroom she looked over her shoulder at me, her eyes seemed to travel over me and she turned back to the window and said, seemingly to herself, "Nice, very nice view."
Even though I expected to take a very short shower I found myself in need of something a little longer. The way Nichole had looked at me, and her last comment, had really gotten me worked up. I turned the water on as hot as I could stand it and climbed in. Being in a six-person apartment, and having to share a bedroom, often the shower was the only place I could take care of personal needs. And right now I definitely had to take care of one. As the hot water poured over my sore body my hands began to follow what had by now become a ritual, first soaping myself up very well, caressing my breasts, my nipples, gently rolling them between my fingers as the hot water pulsed on them. Then my hand would travel down my tummy until it reached my mons, where it would linger, gently rubbing, tenderly probing, exploring even though by now I knew every little bit of myself, or so I thought. Finally, when I could stand it no longer I would start to rub my pearl, uncovering its little hood only when I was sure I was ready. All this time dreaming that my fingers were the fingers and tongue of the lover I had never had. The fingers and tongue of another woman.
I suddenly realized how long I had been in the shower. My quick rinse had turned into a twenty-minute personal orgy. I also realized that by the time I reached my third orgasm I come to the realization that Nichole was still waiting for me. I quickly washed my hair and jumped out of the shower. I dried myself and my hair as quick as I could and ran out of the bathroom headed for my room. Nichole was standing in the kitchenette, leaning against the counter when I walked out.
"I was just about to send in a rescue team," she said as I walked out.
"Um, my body is always sore after boarding, and the hot shower helps relax me," I stammered. I felt myself blushing at my own lie.
"Yes, I love a hot shower also after a long day on the slopes," Nichole said as her eyes wandered over my body once again. "But even better is a massage. In Santa Fe we have this great place called Ten Thousand Waves that we stop at after skiing. Hot tubs and great massages. You should try it sometime. Nothing feels better and a good set of hands working you over after a hard day on the slopes."
I stood there for one more second, thinking about the idea of Nichole's hands working me over, feeling the heat pulsing through me one more time, and then excused myself and headed into my room closing the door behind me.
I quickly dressed in a pair of jeans and sweater. Underneath I wore the sexiest lingerie I had, something that I kept well hidden from my roommates, a camisole and matching tap pants. I felt sexy and I wanted to be dressed sexy. I added a little lipstick and the wind and sun made it unnecessary to add anything else.
I walked out and Nichole was once again looking out the window, seemingly lost in thought. Her reflection let me watch as her eyes noticed me. As I walked up behind her I could see her eyes looking at my reflection in the window and a smile come across her lips.
"I am finally ready," I blurted out, then felt silly doing so.
"Good, I am really looking forward to having something delicious to eat," Nichole said as she turned towards me. That little smile stayed on her face as she looked at me. She bent down, picked up her purse and started towards the door. My heart was racing as I watched her walk. A million butterflies flew around in my tummy. I felt like I was going out on my first date.
Nichole's rental car had a cd player and she quickly asked me to pick a cd out of her cd case. She had M. Ethridge, M. Brooks, A. Morrisette, T. Chapman and a couple of other women artists. I picked one out and we chatted as the sultry sounds or a woman's voice played came out the speakers.
Nichole said she planned to stay in town for the weekend, both because she loved skiing in Utah and because her boss loved for her to stay over a Saturday night because it saved him money. She said she had been working there for a little over a year, having got the job while she still was living in Denver. After her divorce she really needed a change in scenery and felt that Santa Fe would be the best place to start her new life. She was so easy to talk to. By the time we reached Salt Lake City I felt like I had known her for years.
Nichole illegal bahis parked in the garage of the hotel and got her boots and backpack out of the back seat. She said she always rents skis when she travels, because it was easier and because it let her try out the best skis for the conditions she was skiing. We walked through the hotels lobby and got to the elevators. I offered to wait in the lobby for her, but she said that was silly. That she was just going to get a quick shower and change, much as I had.
When we got to her room I saw it was actually a little suite, as all rooms in that hotel were I later found out. Nichole put down her backpack and put hung up her ski parka. She motioned for me to put mine over the back of the chair in front of the small desk. Nichole then took off her ski sweater and folded it and put it on a shelf in the closet. She then walked into the little kitchen and opened what looked like a cabinet. Actually it was a little icebox. She took out a bottle of white wine.
"Would you like a glass?" she asked. "Oops, I forgot, you probably don't drink."
"Well, I am sort of LDS in name only," I laughed as I said it. "So yes, I would love a glass."
She dug around for a corkscrew, opened the wine and poured two glasses. She handed one to me and motioned to the loveseat that served as the rooms couch.
"Make yourself comfortable," she said as she walked towards her room.
A few minutes later Nichole appeared wrapped in a towel, glass of wine in hand. Because she was petite the towel came down to almost mid thigh, much lower than mine had. She sat down in the chair across from me, leaned forward to grab the bottle of wine she had left on the coffee table, and filled both our glasses.
"We have plenty of time before we need to go eat so I thought I would just relax a little before my shower." Nichole sipped her wine, looking at me over the rim of the glass. "Oh silly me, you must be bored to death out here. How about I put on some music?"
She got up and walked over to the television, which also had a built in radio. She went through the stations until she found some funky jazz and started to sway with the music as she listened, her back turned towards me. I couldn't help but admire her toned legs and from what I could see, very nice bum. I thought she must be in her early to mid thirties. She had the movements of a dancer as she swayed. Not a ballerina, but perhaps jazz or swing dancing.
"Do you dance," Nichole asked?
"Um, no," I answered, suddenly brought back to reality. "Well, I did take ballet until I was 10, but I was always too tall and too clumsy."
"I love dancing. Maybe after dinner we could go out dancing." Nichole spun around and in a move that I could only call a slink, she danced up in front of me, to about a foot away from my knees. She continued to sway to the music. "I heard about this place that might be fun, if you don't mind staying out late."
I found myself watching Nichole's body as it swayed. "Well, tomorrow is Saturday, I would just have to let my roommates know I would be late."
"Late. Why not just tell them you won't be home tonight? You could stay here and we could stop by your place in the morning and pick up your snowboard and stuff and go back to Snowbird." Nichole looked down at me, still swaying, her hips moving with the music. She must have seen the confusion in my eyes because the next thing she said was, "That loveseat is actually a twin bed."
"Well, I guess it would be alright. But are you sure it wouldn't be a bother?"
"Not at all, in fact I look forward to having someone," she paused, as if thinking, "to share some time with. I had better get in the shower." With that Nichole danced into the bathroom and shut the door. A minute later I heard the water running.
I sat there listening to the water running and wondering what I had gotten myself into. Was this really just an invitation to dinner, or was there something more there. I wasn't sure what I would do even if that something more presented itself, after all, I was interested in other women, but had always told myself that this interest was some sort of phase I was going through. But deep inside I longed for the touch of another woman. The kiss of another woman. My mind started to wander, to fantasize about what it would be like. I finished off my glass of wine and walked to the kitchenette. I hadn't heard the water turn off.
Just as I was about to pour another glass of wine the door to the bathroom opened and out stepped Nichole, with a towel wrapped around her head and nothing else on. I looked up at her and she seemed a little startled, but she said nothing. We just looked at each other for a second, and I found myself looking a little too much at her body. Her beautiful small breasts with their very erect nipples, her flat tummy, her shaved mound, something I had never seen before. Suddenly I realized I was staring at her mound and turned away, blushing very deeply.
"Oops, I thought you were bahis siteleri still sitting on the loveseat." Nichole said as I turned away. "But you know, another glass of wine sounds great, would you mind pouring me one while I dress?" With this she walked into the bedroom and closed the door.
My knees were weak as I poured myself that glass of wine. It disappeared in one quick gulp. What the hell was I doing? My hands were shaking as I tried to pour Nichole her glass and I spilled some on the counter. I wiped it up just as I heard her call out, "Well, where is my wine?"
"Um, right here. I left it on the counter."
"I really could use some right now. Would you mind bringing it in for me," Nichole called out through the closed door.
"Sure," I said picking it up and almost spilling it again. I walked over to the door and knocked.
"Come in already," she groaned.
I slowly opened the door, not sure what to expect. Nichole was already dressed and brushing her hair. She wore a pair of jeans that really showed off her bottom and legs and a peach cowl necked angora sweater. The sweater looked so soft, and under it I swear I could see Nichole's nipples pressing against it. Her breasts were small, and still firm enough for her not to wear a bra if she chose not to. I couldn't help but wonder if there was anything under that luxurious fabric.
"Well," Nichole brought me out of my trance, and I realized that I had been staring at where I thought her nipples were.
I stammered, "I love your sweater," trying to cover up what I was really looking at and thinking about?
"You like it? I got it in Paris a couple of years ago. I love the feeling of it against my skin." She finished brushing her hair and put down her brush. Then she ran her hands over her body, rubbing the soft fabric against her skin.
"Here," she took the wine with one hand and with the other, placed my hand on her shoulder. "See how soft it feels. It is simply luscious to wear."
I ran my hand over the soft fabric. It was as beautiful to touch, as it was to look at. I found myself almost stroking her shoulder. Nichole closed her eyes while I did this, enjoying the feeling as much as I was. She almost seemed to be purring as she took a sip of her wine. The more I caressed the more her nipples seemed to press against the soft fabric. Even though her breasts were small her nipples were very large, perhaps a 3/4 of an inch long when erect.
"Mmmmmmm, if you don't stop this, we might never get to dinner. I am enjoying it way to much," Nichole purred.
She placed her hand on mine and just held it there for a second before she took my hand off my shoulder. She turned to look into my eyes, holding my hand. She seemed to be contemplating something. For a minute we just stood there like that. Then Nichole took another sip of wine and released my hand.
"We had better get going. You must be starving after just having that Power Bar and apple for lunch," she said as she walked by me, out of the bedroom.
Starving I was, but for what I wasn't sure.
The restaurant we were to eat in was a short walk from Nichole's hotel. It was a place I had heard about, but since most of my friends didn't drink, had not had a chance to try. It was a little brewpub that was known for very good food and also good beer. It was called Red Rock Brewing Company and was on 200 W., not far from the better known Squatter's, where I had been once, with some girls from school who went there to check out the local bad boys.
We entered and the place was crowded so we decided to eat at the bar, where two seats were open. I looked at the menu posted on the wall and was about to order a root beer, since I was already quite tipsy from my two glasses of wine when Nichole ordered us a pitcher of ale. She also ordered a plate of calamari fritte as an appetizer even before we had a chance to decide on entrees. I had never even heard of calamari but Nichole said I would love it.
The waiter brought over the pitcher of beer, and after asking to see my ID, poured us each a glass. He then took our orders. Since Nichole had already said it was her treat, and I was on a college students budget which meant eating out usually was burgers and fries, I ordered a pan seared ahi, something I had loved when I had gone to Hawaii the year before with my family. Nichole ordered fish and chips. The waiter turned around and handed our order to one of the chefs and at the same time brought over our order of calamari. It was then that I figured out what calamari was. The tentacles were the give away.
"Yuck," I said looking at the squid in front of us. "You expect me to eat that?"
Nichole picked up a piece of squid, not one of the rings but one with all the tentacles and popped it in her mouth. "Why not," she said taking a sip of her beer, "You never know if you are going to like something unless you try it." She gave me a little grin as she said this.
I took one of the pieces of squid, one that looked more like an onion ring than a squid and put it in my mouth. Surprisingly it tasted wonderful, with a little tang of red pepper and an interesting texture, sort of chewy but not rubbery. Nichole smiled as she saw I liked it.