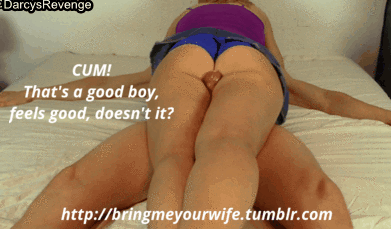 I needed to try out an experiment. Walking around my part of London, I see these fit cute boys everywhere. I call them the clones; they all go to the same gyms, wear the same shorts and t's, sport similar haircuts and various stages of muscle development.
And they're all, unbelievably, goddam cute.
Or is it just that I'm getting older?
I would be happy if just one of these guys, hell, ANY OF THEM, would look back at me and wink.
And so I wank about it, I fantasise about them, and I wish.
The reality is, I don't want them to see me, because I'm married and I have to be careful.
Then one day, after hours of porn and seeing alleged 'straight' guys comment on a gloryhole post, an idea struck me.
My Mrs. was out, so I took an old sheet and cut out a hole in the centre, grabbed some nails, my hammer, a step ladder and set to work on the inner vestibule door. It didn't take long, in fact it took less than ten minutes to setup my very own gloryhole.
I stood back and realised it was for tall people only, so a few adjustments and it was average height.
Four hours and thirty-seven minutes until my wife was due home from work. But I checked location on her phone and noted she was far away on the other side of the city.
I downloaded a couple of hook up apps, took a pic of my gloryhole setup, created a profile and waited for the messages to flood in.
They didn't.
I made coffee, and I waited.
Four hours later, after a handful of frustrating conversations with guys that did nothing for me, I gave up and put my experiment away.
Back to the drawing board, I did some research.
It turns out that hunting for cock requires a little bit of skill. Much like hunting, you need to know the habits of your prey and you need to set the traps carefully and with thought.
Timing was everything.
Luckily for me, my wife travels a lot for work, so two weeks later, she headed off on a 3-day weekend trip, leaving me to re-strategize and replan.
On Friday night at 5pm, I bahis şirketleri setup my gloryhole and I logged into my apps. I took all the text off and simply left one line.
Give or Take.
That's all I said, and after all, it was true. I wanted cock, but I also wanted a hot mouth now and again.
My trap sprung about ten minutes later.
A clone winked me.
I'd done my research, and the jury had spoken. Treat 'em mean, keep 'em keen.
So I ignored the wink.
I got another one.
I very much likened this experiment with fishing, and these winks were like those initial nibbles. Just like with those nibbles, you can't yank them in yet, because you haven't hooked them.
I got a couple more and I waited. One of them was irresistible and I couldn't help it, so I winked back.
"Hey."
"Hey." I'm cool, calm and calculated. I wanted this to happen and I wanted it to remain anon.
"Any pics?" He asked, and it was clear there was no game playing.
"What do you need to see?" I'm definitely calculated.
"Anything."
I sent him a kind of blurry body pic and a cock pic. Both could be anyone's.
"Nice."
"Thanks. Yours?" I mean, I could see his face in 3 photos, and body. He was very nice.
He returned pics of him naked, his cock, his arse, and I almost came in my pants.
"Nice." I'm keeping it chill.
"Open?"
My arse? My mouth?
Then I realised he meant the gloryhole.
"Yeah. You close?" I sent my postcode.
"2 mins."
Fuck. Was I ready?
I told him I'd unlock the door and instructed him to make sure it closed behind him, and he'd see the sheet right away.
Three minutes later, I heard crunching outside on the gravel.
The door pushed open, and then closed.
I put my eye to the hole and looked up.
My heart pounded.
This guy was even better looking in real life than his pic.
I do have a thing for blondes. My wife's blonde. This guy was slim, but fit, with big biceps and strong legs. He never skipped bahis firmaları leg day. I knew from his pic that his eyes were a sharp blue, but I hadn't noted in his pics how smooth his skin was and how much younger than his apparent 25 years he looked.
Dropping to my knees, I put a finger to the hole, and a then my tongue wiggled.
Apparently he needed to be comfortable because he carefully removed his jeans, underpants and jacket and put them neatly on the vestibule chair.
When he moved towards the hole, his dick was already growing as big as my appetite for it.
In mere seconds, his dick came through and my hand wrapped around it gently.
I licked the tip.
The foreskin on this guy's cock was really thick, and pushed back easily.
My tongue circled the head while my hand gently stroked it to the base.
He moaned, so I opened my mouth slightly and suctioned enough so the bulbous head of his cock began to slide into my eager mouth.
It was much bigger than it appeared in the pics, but I wasn't unhappy about it.
My mouth opened a little more and I suctioned his dick and slowly moved all the way to the base of his cock and felt his warm balls hit my chin.
I rested there as he gasped and I felt him shudder. My nose got a whiff of his scent from his pubes and it was delicious.
With his entire dick deep in my mouth, the tip in my throat, somewhere past my tonsils, and with his balls pushing into my chin, and my nose pushed into his bush, I wanted that moment to last forever.
He shuddered twice and I slowly released it and slid back to suck the tip.
"Oooooh! That's so fucking nice!"
An American accent, but quite masculine.
I came in again, sucking his dick from the tip to the base and letting it hit my tonsils once more.
"Oh my God!" he said, before I once more pulled back.
I rimmed around the tip, I sucked along the sides, and I kissed it in various places. I wanted to show my appreciation for his wonderful cock.
"Don't make me cum yet," was kaçak bahis siteleri his instruction.
I heeded his advice and kept it slow and easy.
Licking more than sucking, gentler and using less hand and slower, I continued devouring his cock.
Still, even at a reduced speed and trying to excite him less, he pulsed and he bucked and shivered.
"Oh…fuck! That's soooooo good!"
I slowed.
"Oh! Fuck!"
I held his cock and looked at it.
"Fuck! I'm cumming! Shit!"
Damn.
I put it back in my mouth just as I felt his jizz explode inside.
"Oooooh," He bellowed as he unloaded all of his pent-up juice into my sated mouth.
Even as he kept unloading his semen, and the sharp taste of it blew into my mouth and swirled around my tongue, I slowly continued to suck it. We'd only been in this union for less than five minutes and I wanted to try and get as many additional seconds as possible out of it.
Spent, and softening only slightly, he kept it there, as though acknowledging I wanted it stay a while longer.
But it went softer still, and even though he gave me an extra few seconds, I knew all too well the need to flee after you've jizzed.
"Thanks…" he mumbled, and dressed quickly and left, not closing the door entirely, but it didn't seem intentional.
I sat back and licked my lips.
Not only was I surprised that such a hot guy had unloaded in my mouth, but also that I'd been so slutty about it and let him unload in my mouth.
I left the sheet for the moment, and went off to make a drink. And probably a very hot wank thinking about what we'd just done.
As I was making my drink, I checked my phone and was surprised to see many app notifications.
One was from the guy who'd just left, thanking me and telling me I was an amazing sucker.
He said he was very keen on a repeat, and I immediately responded and told him I was too.
There were other messages from other guys, none quite on the level as the guy who'd just left, but still fit and hot, and eager.
The research I had done had paid off. It's all about timing and marketing.
The sheet was up, I hadn't cum, my wife was away an entire weekend and I had more offers.
It seemed my choices were quite simple.