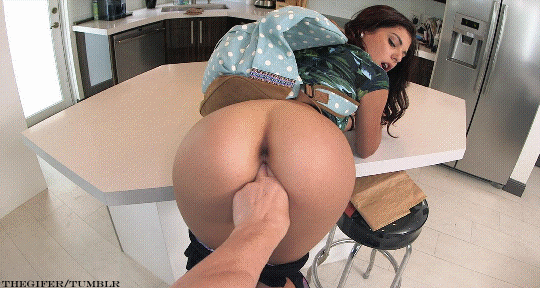 My name is Theodore Morrison. I'm a tall, good-looking young black man living in the city of Baltimore, Maryland. I attend the Hutchinson Institute of Technology, also known as HIT. I'm originally from Brockton, Massachusetts. I moved out here because Hutchinson offered me an athletic scholarship to attend its school. Overall, it's been a tough year for me. Baltimore is a crazy town full of crazy people. I miss my hometown dearly. However, I'm not going back there till December 2008 and it's only October. Playing baseball and going to class keeps me busy, but not busy enough to avoid the hussies and knuckleheads of Baltimore. They're onto me, man!
The first thing I noticed about Hutchinson Tech is how lily-white the place was. I mean, Baltimore itself has a sizeable minority population but you don't get that impression at the school. However, after meeting some of the folks of the city, both male and female, black and white, straight and gay, I can honestly say that I'm not prejudiced in any way, shape or form. You see, I hate all of them equally. They're all nuts down here! Sheesh! The town of Baltimore is full of crazy people. The award-winning TV show The Wire barely scratched the surface. This town seriously sucks! Do these folks have any frigging manners? I don't think so. I think they were absent when manners were being taught.
When strolling through the streets of Baltimore, I try my best not to make eye contact with anybody. As a six-foot-four, 250-pound black man, I get noticed everywhere I go. There's mad short people in Baltimore. People are always asking if I'm some NBA player or something. almanbahis şikayet I tell them hello no. if I ever play a professional sport, it's going to be major league baseball. I can't play anything else. Unfortunately, the baseball program at Hutchinson Tech wasn't very good. The school had a lot of money to spend on varsity sports but most of it went to Football, men's and women's Basketball and men's and women's Ice Hockey. Sports like men's Baseball, women's Softball, women's Rugby, men's and women's Lacrosse and men's and women's Volleyball didn't make a lot of money. There are so many sports in the NCAA Division One and the fans have a short attention span. Football and basketball pretty much dominate. Hockey is a third placeholder. All other sports are considered substandard.
Sometimes, I wish I had gone to a New England school like Boston College or Northeastern University. However, they weren't offering me a full scholarship, so I had to find another way to pay for college. My parents do alright financially but I didn't want to burden my accountant father and schoolteacher mother with the price of my college education. Especially since I distinguished myself playing high school baseball at a private school in the Boston area.
I had to get a grip, folks. Whining about the crazed denizens of Baltimore wasn't going to change them. Also, Boston would be there when I came back. I focused on my studies. Criminal Justice isn't a very tough field but it demands your concentration. Most of the teachers were ex-cops. One of them was an Italian guy named Pat F. I thought he was a almanbahis canlı casino cool guy. I really enjoyed his classes. Turns out he was a fellow New Englander who moved to Baltimore to be close to his daughter. My classmates were the sons and daughters of wealthy families. Sixty eight percent of the student body was white. The rest was mostly Asian, with a few Latinos here and there and only a few hundred blacks out of the ten-thousand-person student body. Yeah, I felt right at home. Not that I'm complaining. The Hutchinson Institute of Technology had been good to me. I wasn't bad-mouthing them or anything. I know better than to bite the hand that feeds me.
Playing baseball was fun. We took on schools like the University of Maryland, Oregon State, and even southern powers like Georgia Tech and the University of Mississippi. Most of my teammates were good-looking, fit guys. They all had girlfriends. However, I didn't feel like dating any of the females on campus. Most of them were spoiled brats. Also, plenty of them were drama queens. I didn't want to hook up with the kind of jealous female who would call my frigging cell phone every ten seconds because she thought I had nothing better to do than listen to her damn voice. When will chicks ever learn that men's worlds don't revolve around them? We got better things to do with our time than worry about females. Things like running the world. Yeah, somebody with a clear head has to do it.
Still, I am a man and occasionally I did feel the need for female companionship. Translation? I got horny. So I picked me up this Asian chick named almanbahis casino Kimberly Wong at a restaurant near the University of Maryland's Baltimore County campus. She was around five-foot-ten, which I guess is kind of tall for an Asian. Also, she was pretty in the face, with big boobs, wide hips and a fat ass. She had recently been dumped by her boyfriend who preferred white chicks. She wanted to get back at him. I was totally willing to help her out. We went back to her dorm for some fun.
Kimberly sat me on the bed and undressed, letting me have a good look at her thick yet sexy body. She turned around and I grinned when I saw her plump ass. I definitely wanted some of that. She laughed, then began stroking my dick. My eight inches of long and thick, uncircumcised black cock rose to attention. She decided to show me some love. Kimberly knelt before me and took my member into her mouth. She sucked my cock and licked my balls. In no time she had me hard as hell. When I came, she drank my manly seed. Hot damn, this Asian broad was hot!
Afterwards, we got down and dirty. I put her on all fours and fucked her like this. I drilled my cock into her pussy, making her scream. After I gave her some serious pounding for a few minutes, she told me to try her ass. I was totally down with that. I spread her plump ass cheeks and pressed my cock against her backdoor. With a swift thrust, I went in. Kimberly howled. I froze. What the fuck? She told me to fuck her hard. And so I did. It had been a while since I fucked a woman in the ass and I made up for lost time. I fucked Kimberly until I came, flooding her asshole with my cum. She turned around and sucked every last drop of cum from my dick. Ten minutes later, I left her dorm. Happy as a clown. Hey, I got laid and it was good. Now I can move on to better things, like winning next week's game and keeping my grades up.