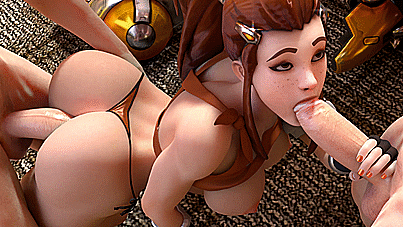 When a man loves a woman, he'll go to extreme lengths to be with her. The boundaries of race, religion, culture, class and society itself be damned. Just ask Steve Dorvil, a young Haitian man who moved to the City of Ottawa, Ontario, to study Business at Carleton University. At first glance, Steve didn't much care for Ottawa, for he'd much rather be in the City of Montreal, where he'd be surrounded by his own people.
When classes began at Carleton University in the Fall, Steve saw his new school and the city surrounding it as dead ends. Plenty of hot girls on campus, but none of them lit Steve's fire. Along came Hodan Mohamed, a six-foot-tall, beautiful, curvy yet tomboyish Somali-Canadian Muslim gal whom Steve first glimpsed inside the Carleton University library. One glance at the tall Somali Muslim gal who seemed like a "Beyonce in a Hijab," and Steve was definitely hooked.
Conventional wisdom states that a Christian man from the Caribbean who finds himself drawn to a Muslim lady from the Horn of Africa is simply asking for trouble. Such a man should focus his attention elsewhere, or choose another course of action. Steve Dorvil has his faults, but he's never been the kind of brother who gives up easily. It's simply not in his character…
Walking all over the Carleton University campus, Steve began to look for Hodan Mohamed, pestering his married Somali-Canadian lady friend Zahra Amir with questions about the Somali culture and whatnot. One night, while studying for his upcoming Business exams, Steve saw Hodan Mohamed seated at a computer on the library's third floor, and he got the guts to approach her. What followed was an encounter that Steve would never forget…
"Just thought I'd say hey, well, to a fellow library dweller," Steve said, smiling faintly, as he pulled the chair next to her. Hodan Mohamed smiled at this handsome, well-dressed, nervous-looking women at war izle brother, and quietly assessed him. Not bad-looking but definitely has room for improvement, Hodan thought as Steve began to holler at her, or so he thought.
"Stop gawking at me like I'm Beyonce or Celine Dion or something and ask for my number already," Hodan Mohamed said sharply, flashing Steve a coy smile. They'd been talking for half an hour, and the brother, though charming, was starting to ramble instead of closing the deal. Like the helpful soul that she is, Hodan Mohamed decided to help a brother out.
"You're something else," Steve remarked, once he got over his surprise, and Hodan Mohamed nodded. That's how it all began between the two of them. Two souls hailing from different parts of the world, yet inextricably drawn to one another. It was no accident that Hodan sat at a computer close to Steve's usual spot in the library. The lady lured her chosen male, and everything went according to plan as far she was concerned. It was the beginning of something new and wonderful…
Slowly, tentative, Steve Dorvil and Hodan Mohamed took steps towards a lasting connection. They began hanging out, on campus at first, and then they ventured to places like the Silver City movie theater, and Soleil Des Iles restaurant. Hodan and Steve got more comfortable with one another, and sparks flew. It was a beautiful thing.
"You're a goddess," Steve Dorvil said as he knelt before Hodan Mohamed, who sat on a throne-like chair in the dark, murky and poorly lit basement, clad in a traditional dress and Hijab. Hodan flashed Steve a coy smile, and the big and tall, ruggedly handsome young Haitian man took her foot and gently kissed it. Hoda sighed happily, for the feel of Steve's tongue on her toes was ticklish, in the most wonderful way…
"Worship wong winchester izle your goddess, you handsome cur," Hoda said, exhibiting the faintest traces of her former British accent, and Steve grinned in appreciation. The two of them were getting down and dirty in the basement of Steve's townhouse in the suburb of Barrhaven, Ontario. Outside, a fierce wintry storm battered the landscape, but inside, things were only heating up…
"Yes milady," Steve replied, and he began licking a path upward, from Hodan's toes to her inner thighs. When he brought his face close to her crotch, Hodan pulled up her skirt, revealing crisp white panties which were already moist. Smiling at Steve, Hodan pulled down her panties, and her hairy mound stared at him, hot and demanding. Heeding the lady's unspoken demand, Steve proceeded to worship at her altar.
"Oh yes, that feels good, just like that," Hodan whispered, as Steve buried his face between her legs and began eating her out. Leaning back on the chair, Hodan spread her thighs wide open, welcoming Steve inside of her. The Haitian brother put that tongue of his to good use, and began lathering her pussy, while sliding his fingers deep inside of her.
"I call this Haitian magic," Steve paused to say, and he slid his fingers into Hodan's pussy, grasped her clitoris and rubbed it between his thumb and index fingers. This had the effect of causing Hodan to shriek in pleasure, and she shuddered violently. Steve let go of her clitoris, and immediately thrust two fingers into her pussy. That's when Hodan's curvy, sexy body began thrashing wildly and she cried out as she came, orgasmic…
"Oh Steve, you wonderful man," Hodan whispered, once she came down from cloud nine, and she smiled at him, amazed. Steve pulled Hodan into his arms and kissed her, then she began working yakamoz s 245 izle on him. Hodan disrobed at last, revealing her curvaceous, sinfully sexy and downright Amazonian body. Steve grinned and caressed Hodan's breasts, and playfully smacked her thick derriere.
"You're pure fire," Steve said, and Hodan grinned then kissed him. They got it on right there on the basement's carpeted floor. Hodan's eager hands explored Steve's burly form, and she playfully tugged on his chest hairs, then went straight for his dick. Steve held his breath as Hodan began stroking his member, and then she winked at him before taking him into her mouth.
"I like the way you taste, Habibi," Hodan paused to say, flicking her tongue over Steve's dick head after gently pulling back the foreskin. As a Muslim woman, she was oddly fascinated by his 'hood.' Hodan tugged on Steve's dick while fellating him and the burly Haitian stud moaned, finding himself on cloud nine. Hodan worked Steve over until he came, and then drained him dry.
"I love your ass," Steve said, watching as Hodan got on all fours and shook her big beautiful ass at him. Hodan grinned as Steve kissed and then caressed her ass. When she felt him rub his hard dick against her bum, Hodan pressed her derriere against his groin. Steve finally got the damn hint and thrust into her, burying his dick deep inside Hodan's pussy.
"Fuck me hard," Hodan demanded, and Steve nodded, then did as the lady told him, gripping her wide hips tightly as he fucked her with slow, deep strokes. Hodan moaned softly, her curvy body swaying this way and that as Steve banged her. She hadn't had a good fucking in quite a bit and wanted to make up for lost time. Luckily, a certain well-endowed Haitian stud was more than happy to help out a Somali sister in need…
"Hmm, to many more days like this one," Steve said to Hodan, much later. The two of them sat on the couch, stark naked, entwined in each other's arms. After truly stupendous lovemaking, they had some ice cream and pizza, and were now busy watching Luke Cage on Netflix. Hodan looked at Steve and smiled. Many heartfelt thanks to my angel in Jannah for sending me a chocolate-dipped prince charming, Hodan thought, ecstatic.