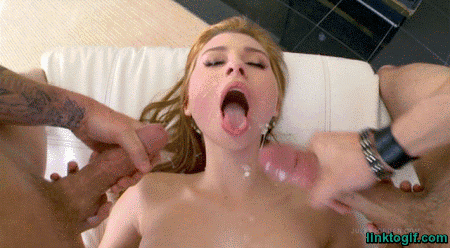 Standing in line at the meat counter of the little family owned market, I couldn't keep my eyes off the attractive young woman waiting ahead of me. She was wearing Capri pants that perfectly displayed her fine young form. Over the years I had met far more interesting women in food markets, fabric stores and garden centers than in bars.
"Have you shopped here before?" Not terribly original, but it was a start.
"Pardon me? Uh, no, I haven't." She said. "But my neighbor told me this is the best market around."
"I didn't think I'd seen you here before. It's more than worth the wait. Are you new to the area?"
"Yes, we, my husband and I just moved her last month. We've been married less than a year. He travels a lot. I…we…really like the area." She replied, giving me the once over and deciding that I neither looked dangerous nor unattractive. She extended her hand, smiling for the first time.
I introduced myself and took her hand. "I'm Jack. Jack Collins."
"Wendy." She said, now beginning to relax. "Wendy Sessions…Martin. It's very nice to meet you, Jack. What are you picking up for your wife to cook this evening?" She asked.
"I'm not married Wendy." I replied. "Even when I was married, I did most of the cooking. The veal here is outstanding. It's only available certain days—hence the line. I'm having friends over for dinner."
She responded. "I love veal; my husband doesn't. I often order it when we're out, but I've never prepared it at home. How are you going to cook it?"
She was very relaxed now, and quite friendly as I responded. "I've got a new recipe I've been working on."
"I'd love to have your recipe. Would you share?" The first hint of flirtation.
"I'd be happy to. It's very easy. It doesn't take long and the prep is minimal. "Wendy, here's the list of ingredients. That's all I have with me. You can keep it. I've got several copies of the recipe at home. Where do you live? I could drop it by or you could pick it up on your way home."
She paused still checking me out as she made her decision.
"I…we…live, in the Ocean Front, subdivision. It's kind of a joke, since we can neither see nor hear the ocean. Do you know where that is?"
"Just before the turn in to your neighborhood, on the right, there's a rusty old iron gate and a long gravel driveway. Actually I can both hear and see the ocean. It's right in my back yard."
"I've driven down to the beach a couple of times since we moved here, to the public access area, and walked North. Is that old Frank Lloyd Wright number up on the bluff yours?"
"One and the same." I responded. "It's a lot of house for one person, but I love the location. I used to live in, Ocean View…when I was married. Why don't you stop by on your way home? I'll give you the recipe and, if you've got a few minutes, go through the finer points of the preparation."
She paused again as she framed her reply. "I think I need to get the food home and in the fridge."
Uh, oh, I thought maybe I had moved too quickly.
"Would you mind if I went home first? I don't want to put you out." She looked at her watch and went on. "Give me half an hour to get home and put stuff away. Would 1:30 be okay?" She asked.
"Absolutely." I replied. "I'll be expecting you. I'll leave the gate open."
At that point, we both had our numbers called and placed our meat orders. When we finished with the butcher, we both had a couple of items to pick up so we headed down one of the aisles. It was a small market, barely wide enough for two carts, so I motioned her to go first.
She was a very attractive young woman with her dark brown hair tied back in a pony tail and sun glasses perched on top of her head. The sleeveless knit blouse displayed her tanned arms, her strong shoulders and her small, firm breasts. She was pretty more than cute; good genes I thought to myself. As she pushed her cart down the aisle my mind came back to the Capri pants which so delightfully encased her derriere. Nice butt—nice total package. Late twenties, I thought.
We said our goodbyes in the parking lot and both headed home to unload our purchases.
I didn't feel the need to change; I had dressed in upscale beach casual, pretty much what I wore every day. I opened a chilled bottle of wine and poured myself half a glass. I opened the sliders to bring the sound of the ocean inside.
Wendy was punctual. She had changed. Shorts had replaced the Capri pants—very short and very tight. A different sleeveless blouse complemented the shorts. There was no bra and no need for one. Nice beach sandals on her pretty little feet.
A hint of perfume filed the air. She seemed to have come for more than a recipe. I invited her in and gave her a tour of the house.
The back of the house was one long balcony, with a view of the water below. She was impressed with the open and airy feel typical of ocean front homes in the area. We returned to the kitchen. I had spent more than almanbahis şikayet I should have on procuring the best appliances available. If you like to cook you appreciate good tools. She also enjoyed cooking and loved my kitchen. I offered her a glass of wine which she accepted. I gave her a quick lesson on how to prepare the veal dish.
Ocean View was well stocked with attractive young married women whose husbands were grasping for the next rung of the corporate ladder and therefore were seldom home. When the young husbands weren't traveling for their jobs they were playing golf with their buddies. Few of the young married couples had children. There were not a lot of job opportunities available. The many young, attractive, bored and lonely women of Ocean View had provided me with numerous opportunities. I did not expect to get lucky on the first encounter. I viewed the vivacious young Wendy Martin as a work in progress.
She was standing very close to me; our hips were touching. She placed her arm on my shoulder, then let it fall to my waist. We had gotten very comfortable after having known each other for a little over an hour.
As I turned toward her, we ended up face to face with our thighs touching. I put my hand behind her head and brought her lips to mine. I would not normally have made a move this early. She didn't pull away, but closed her body to mine for the kiss. Our hands roamed each others' bodies.
She worked her hands up under my polo shirt, pulling it off over my head. I did the same with her knit blouse and her hard young breasts came free. She crushed her breasts against my chest and continued to kiss me with a sense of urgency. She pushed her warm mound into my crotch. I had hoped that she and I would hit it off but was very surprised at how quickly it had occurred.
I unfastened the side snap and zipper on her shorts. She slid them down over that astounding behind that had first grabbed my attention and kicked them away. She had my shorts removed in seconds.
She started to work my cock through the underwear, grew frustrated and pushed them down my thighs. I removed them the rest of the way. I took her tiny panties with two hands and pulled them to her feet. On the way down and back up I gave her gorgeous little brunette muff a quick swipe of the tongue. She whimpered and placed her hands on my head.
As I stood up, I lifted her to the edge of the counter and went down on her.
She was a very attractive woman; naked, legs spread, sitting on my kitchen counter, she was ravishingly sexy. She was very wet and hot. As she moaned seductively I applied my best efforts to her delightful little quim. To my pleasant surprise she came in seconds; I continued my labor of lust and she came again.
With a wicked glint in her eyes, she hopped down from the counter and took me by the hand. She led me out to the second story deck. Positioning me against the railing she squatted down on her strong young haunches and began to work my cock with her mouth. Wendy was superbly talented and enjoyed her efforts. As unexpected as this early afternoon blow job was and as wanton and proficient as Wendy was, I came in her mouth sooner than I wanted to. She stood up and kissed me full on the lips, not caring if I wanted to taste my own cum.
"I want you to fuck me down there." She said, pointing to the dock which projected out into the water from the beach.
You couldn't restrict people from walking on, 'your' beach. Mine was like a little cove and not easy to get to. On either end were sharp rocks; you had to climb across those rocks and out into the water to get to the beach front of my home. People did it and I never objected but it had never occurred on a weekday. It was unlikely that we would be disturbed or observed.
We went to the end of the dock. There was a flat lounge area with mats for tanning—or whatever. Wendy walked proudly in her exquisite nakedness daring the world to object.
She pushed me down on the mats; rising up on her knees she looked like a jungle animal preparing to devour it's recently killed prey. She had a special request.
"I, we, are trying to get pregnant. I'm taking some pills to help in our quest—they don't seem to be working—but they make me really horny. While you've obviously got great genes, you don't remotely look like my husband. I'm very fertile right now… great timing since my husband is out of town, again…so my, ah, pussy is off limits. I don't use rubbers, I hate 'em. You can have my other hole… if you want it."
In answer to her question, I pushed her down on her elbows and proceeded to rim her ass hole from the top. Her satiny behind began to move in concert with my oral efforts. I inserted the tip of my tongue past her tightly wound muscle. She thrust back against my face as if needing to pull my tongue inside her tight little hole.
"Oh that's very, very dirty… and very nice!" She exclaimed.
"Wendy. Are you experienced in, ah, anal sex?" I asked.
Wendy almanbahis canlı casino responded. "It's been quite a while. My husband doesn't like it; he tried it once, but got turned off. My former lover, took my ass regularly; I really got into it. I'm guessing from the tongue fuck you just gave my little pucker that you have some experience in these matters?"
I continued my oral exploration of her tender hole, working as much spit as I could inside. I inserted one, then two fingers through her tight anal ring Her special opening relaxed as if on cue; she was more experienced than I had anticipated.
I rolled Wendy over on her back. She raised her tight young thighs up against her hard little breasts. She rotated her hips upward so that her delightful little crinkle was perfectly presented. I moved in on my knees, placed the head of my cock at the entrance to her rectum and inserted the head past her anal muscle. I paused for a second, moving in slowly, looking for a sign that I should stop. I got no such sign.
She laughed. "Sodomy is like riding a bicycle, I guess."
We settled in for a nice leisurely ass fuck.
Now, I know this sounds sick, but it can be very exciting to take a woman who is giving up her ass for the first time—a woman who is a little scared and apprehensive. The fact that she is enduring some pain and discomfort to satisfy her lover is pretty stimulating.
On the other hand, a woman—a woman like Wendy—who likes having her behind invaded—even loves or prefers it—is always the most rewarding ass fuck. Wendy at least liked a cock in her ass—she had requested it, regardless of the excuse. Anal sex was for Wendy a normal and necessary adjunct to more traditional and accepted carnal activities.
As tight, velvety and talented as Wendy's ass was, it didn't take me too long to dump a fresh load of cream deep in her bowels. She worked her well developed muscles, grasping and releasing my prick with a steady rhythm.
Thanks to her own hand work, she came at almost the same time I finished bathing her insides with my male fluid. When I lovingly rolled her back over on her front—my God that ass was astounding—and gently cleaned her cum drenched pucker with my tongue, I thought she might just cum again. I worked her slippery little slot with my fingers and she did. We sat up and wrapped our arms around each other and relaxed in post coital bliss.
Wendy spoke first. "Be honest, you won't insult me. When you, chatted me up at the market, you knew damned well you were going to get in my pants, didn't you? I'm not the first, am I?" And she jabbed me in the ribs with her elbow.
Before I could answer, she went on. "I am an attractive outgoing woman. When I was dating, and even when I was dating my husband, it always astounded me how long most men take to make a move—to even kiss you, let alone what we just did. Do you always get this lucky—this quickly? When I drove home to put away the food, I knew you were going to fuck me—although I distinctly recall making the first move in the kitchen—but you created the set up. You had to know when I came to your house dressed to fuck."
"You are not the first. It doesn't always work. It usually takes longer It's never happened before on the same day—you were the quickest. Let me continue to be absolutely truthful. You are the very best I've ever met at the meat counter"
I paused. I did not want to take the eroticism out of the moment by getting too serious but my curiosity was eating at me.
"You surprised me. There are myriad young women moping around Ocean View hot to trot with a reasonably attractive single man often ten years their senior. For most this is not the first lonely corporate outpost and they've been married for a few years. They suspect that their husband is fooling around on the road—they've discovered the evidence. Whether to get even or just because they're lonely and horny they consciously decide to cheat. You're almost a newlywed, and while I don't want to discourage you from continuing our ardent activities, you don't fit my typical profile."
"Six months…I've been married six months. I've known my husband for a few years; we've dated off and on. He has always been fun and treated me well. As I saw the big 30 slipping closer and my biological clock ticking down I desperately wanted to have children. My husband said he did too. He's a decent, good looking guy. He's a good provider even though I was doing just fine financially—I had to give up a promising career to make this move. If truth be told I married him in a panic—on impulse. I believe he'll be a good father. I know I'll grow to love him."
"Is he cheating on you?" I asked.
"I've never found the evidence you referred to—but he is gone more than any of the other husbands in our neighborhood. I suppose it wouldn't surprise me."
"It's none of my business—but why are you still married to him? I don't sense that you are in love with almanbahis casino him." I paused. "Forgive me, I'm meddling where I have no business; it's a very bad habit."
Wendy did not want to dwell on her marriage problems. She wanted to fuck.
"Damn!" Wendy exclaimed. "You're hard again. "I'm impressed, old man."
"Do you have any condoms?" Wendy asked, out of the blue.
"Yes." I replied. "But not with me, they're back at the house. But I thought you hated them?"
"I do hate them." Wendy replied with a grin "But you're getting hard again and I want to feel that bad boy inside my exceptionally tight little pussy. How big is that thing, anyway?"
"It ain't what you got, it's how you use it—but thanks for the complement."
She grabbed my hand, dragging me back toward the house. "Well let's go use it some more," She said. "By the way, how old are you? I'm twenty-nine—I'll be thirty next month."
"I'm thirty-nine, just turned thirty-nine last month." I told her.
"Do you have any kids from your first marriage?" she asked.
"No, glad I don't because the marriage ended, sad I don't because I love and want at least a couple before I get too damned old." I told her with a tinge of regret.
We went immediately to the bedroom; I dug in my bedside drawer for the condoms. She lovingly and lasciviously rolled one on my cock—with her mouth. With few preliminaries, I sunk my bone hard implement in her willing little snatch. Almost immediately she told me to take it out.
She gently removed the rubber from my dick. "Fuck it." She said. "I want a baby, and my husband doesn't seem to be able to get enough strong swimmers to make it happen. You're not sterile, or anything, are you? If you are afraid of planting your little boy or girl in another man's wife's womb, I'll put the rubber back on. I didn't mean to put you on the spot."
"A year before my divorce I had a motility check; they're Olympic competitors—or at least they were three years ago." I told her.
Wendy spoke again. "What the hell. I know my husband has, sperm count problems, but maybe I'm at fault—although the doctor says I should be able to conceive easily. Hell, I'll take what happens or doesn't happen."
We didn't fuck ferociously; we made love. Her sweet canal fit like a very tight kid glove; it was hotter than any I could remember. Our coupling was astoundingly tender and special for two people who had known each other for less than two hours. Wendy didn't get pregnant—that day.
It was my policy in those days not to go back to the same well for water but that was very hard to abide by this time. Wendy was stunning; she'd touched me in a way that few women ever had. She was funny and vivacious. I enjoyed her company in or out of bed.
We didn't even know much about each other. I called her a week later and invited her—with her husband—to come for our rotating dinner program. She accepted, tentatively at first It was not the issue of the potential awkwardness but the fact that she didn't have a killer recipe to bring. I told her I'd help her out.
She came over to the house the day before the dinner. We prepared the recipe together. We fucked liked bunnies…again unprotected. Afterwards, we just sat and talked and got to know each other. I really liked her and could see really falling for her—which scared me more than a little—she wasn't available and I was pretty sure I wasn't looking for wife number two.
The dinner went well. I met her husband, taking some time to get to know him. His name was vaguely familiar. Todd was from outside Philadelphia. Wendy and I did an excellent job of not acting like we were ardent lovers.
I began seeing entirely too much of Wendy; we were getting together to talk and fuck every other day. I was falling for her—violating a cardinal rule of my personal life. Our fucking was getting more and more tender each time. She was starting to fall for me too.
On one of the off days I was cleaning the house and saw a picture from college. It was of a girl with whom I had been madly in love, a girl named Kerry. We had drifted apart when I went in the service and she had recently married someone else. We had stayed in contact off and on over the years. I remembered something she had told me.
She had been engaged to a guy several years back. He traveled excessively. She had been asked to be a bride's maid at a friends wedding. As girls do, they shared pictures of their husbands to be. One of the other bride's maids turned sheet white when she saw the picture of Kerry's beau. She pulled Kerry aside to give her what turned out to be very bad news.
The other bride's maid told Kerry that she knew Todd. Worse, she had been a bride's maid at Todd's wedding a few months earlier. Todd had been married for several months and was still fucking Kerry every time he was in town. Kerry didn't want to believe it, but ultimately did some checking and discovered the awful truth. Fortunately, Kerry met a really great guy soon after and they were living happily ever after.
I grabbed the phone to call Kerry. She was a stay at home mom so I got lucky.
After exchanging pleasantries, I asked her to fill me in. "Kerry. Tell me everything you know about Todd."